A study comparing two different ways of treating sleeplessness in cancer patients
Cancer type:
Bowel (colorectal) cancer
This study looked at a treatment called cognitive behaviour therapy (CBT) as treatment for sleeplessness (insomnia). It was for people who had one of the following
The study was supported by Cancer Research UK.
Insomnia is a common problem for people with cancer. This can be due to a number of things such as stress or the side effects of treatment. We know from research that people who are not able to sleep are more likely to be depressed and anxious than people who don't have problems sleeping. People with insomnia also find it more difficult to cope with their situation, and it can affect how they feel physically.
Doctors usually treat sleeping problems with sleeping tablets or other medication. In this trial doctors wanted to see if cognitive behaviour therapy (CBT) is able to help cancer patients sleep better without needing to take medication.
This study compared CBT to 'treatment as usual' for patients who have long term insomnia. The aim of the trial was to find out which treatment is best at relieving sleeplessness. And more about how they affect quality of life.
Summary of results
The trial team found that cognitive behaviour therapy (CBT) may be a useful and acceptable treatment for cancer patients with insomnia.
150 people took part in this trial
Two thirds (100 people) had 5 sessions of CBT with a trained therapist
One third (50 people) had 'treatment as usual'
The researchers asked everybody taking part in the study to keep a sleep diary. When the research team looked at the diaries and analysed the results, they found on average people who had CBT slept for about an hour longer each night than people having standard treatment. This difference was seen for up to 6 months after CBT finished.
The researchers also looked at quality of life. They found that people who had CBT reported fewer problems with tiredness, anxiety and depression than the standard treatment group. No side effects were reported with either treatment.
We have based this summary on information from the team who ran the trial. The information they sent us has been reviewed by independent specialists (peer reviewed

) and published in a medical journal. The figures we quote above were provided by the trial team. We have not analysed the data ourselves.
How to join a clinical trial
Please note: In order to join a trial you will need to discuss it with your doctor, unless otherwise specified.
Please note - unless we state otherwise in the summary, you need to talk to your doctor about joining a trial.
Other information
This is Cancer Research UK trial number CRUK/03/025.
CRUK internal database number:
Please note - unless we state otherwise in the summary, you need to talk to your doctor about joining a trial.
Cara took part in a clinical trial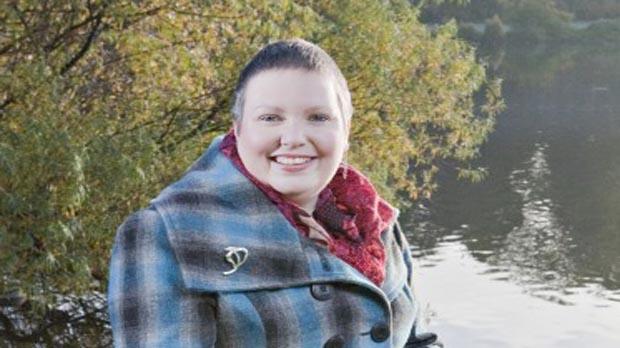 "I am glad that taking part in a trial might help others on their own cancer journey."