A study comparing keyhole surgery with open surgery for people with lung cancer (VIOLET)
Please note - this trial is no longer recruiting patients. We hope to add results when they are available.
Cancer type:
Non small cell lung cancer
This study is comparing open surgery with keyhole surgery (called video assisted thoracoscopic surgery) for people with lung cancer.
More about this trial
Doctors often treat lung cancer with surgery. Surgery to remove a lobe of the lung is called a lobectomy. There are 2 main ways to do this. One way is open surgery. This involves making a cut in the chest. Another way is a type of keyhole surgery called video assisted thoracoscopic surgery (or VATS). This is done through several smaller cuts in the chest. The surgeon uses a camera (laparoscope) to see inside the body to remove the cancer. Surgeons currently use both types of surgery but they don't know which works best.
The main aims of the study are to
Find out what patients think of keyhole and open surgery
Compare the side effects and cost of the 2 methods
Learn more about what makes people decide to take part in surgical research studies
Who can enter
You may be able to join this study if all of the following apply.
You are due to have surgery to remove a lobe of your lung (a lobectomy) for cancer that started in the lung OR surgery to remove a lobe of the lung if a test (called a biopsy ) confirms cancer
You are suitable to have either open surgery or video assisted thoracoscopic surgery
Your cancer measures less than 7cm across, hasn't grown further than surrounding tissues  and may have spread into the nearest lymph nodes
You are at least 16 years old
You cannot join this study if any of these apply. You
Have lung cancer that has spread to another part of your body
Are having surgery to remove your whole lung (pneumonectomy), a type of surgery called a wedge dissection or robotic surgery (your doctor can tell you more about this)
Have any other medical condition or mental health problem that the trial team think would affect you taking part in this trial
Trial design
The researchers need 500 people to join the study.
This study has 2 parts. You can you join part 1, part 2 or both.
The 1st part is looking at why people having surgery for lung cancer decide to take part in research studies. The 2nd part is looking at 2 different ways of removing the lobe of the lung containing the cancer.
In the 1st part, researchers would like to find out more about how surgeons talk to patients about surgery and research. If you agree to take part, the researchers will ask to audio record your consultations with the surgeon. During the consultations, the surgeon explains the 2 different types of surgery. There may also be a short interview with one of the researchers. The interview will take about 45 minutes and can be face to face or over the phone.
The 2nd part of the study is randomised. The people taking part are put into treatment groups by computer. Neither you nor your doctor can decide which group you are in. The surgeon will know which group you are in but the research nurse who asks you questions after your operation won't. This is called a blind study.
People in one group have open surgery
People in the other group have video assisted thoracoscopic surgery
After surgery, a bandage will cover your chest so you won't know which type of surgery you had. This is so the researchers can ask you questions about your recovery to help find out which operation is best. When you are ready to go home you will be told which surgery you had and how to care for your wounds.
Quality of life
If you join part 2, the researchers will ask you to fill out a questionnaire before surgery and at set times during the study. The questionnaire will ask about any side effects you have had and about how you have been feeling. This is called a quality of life study.
Research samples
You give extra blood samples for research. The researchers want to find out if there are tiny traces of cancer after treatment. You don't have to agree to give these samples if you don't want to. You can still take part in the study. 
Hospital visits
After surgery, you may be in hospital for a few days to a week. You see the doctor 1 month after surgery and a year later for a check up. The study nurse will phone you 3 months and 6 months after surgery to see how you are getting on. You will also have a CT scan 1 year after surgery.
Side effects
There should be no extra risk to you during this study as the doctors treating you are experienced in both open and keyhole surgery.
Your doctor will talk to you about the possible risks and complications of surgery before you agree to have surgery to remove your lung cancer.
How to join a clinical trial
Please note: In order to join a trial you will need to discuss it with your doctor, unless otherwise specified.
Please note - unless we state otherwise in the summary, you need to talk to your doctor about joining a trial.
Supported by
National Institute for Health Research
Royal Brompton and Harefield NHS Foundation Trust
University of Bristol
 
CRUK internal database number:
Please note - unless we state otherwise in the summary, you need to talk to your doctor about joining a trial.
Charlie took part in a trial to try new treatments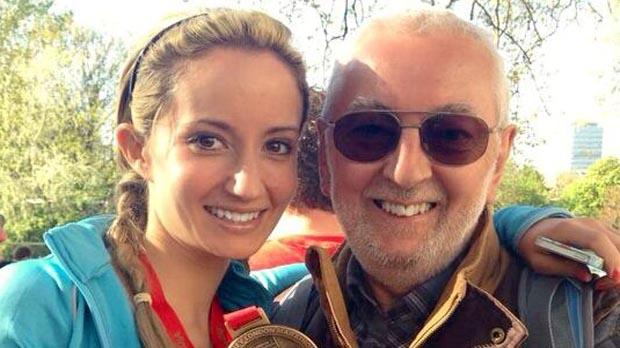 "I think it's really important that people keep signing up to these type of trials to push research forward."