A trial looking at coumate for advanced breast cancer (PH1/096)
This trial looked at a new drug called coumate to treat hormone receptor positive breast cancer in women who have been through the menopause. This trial was supported by Cancer Research UK.
Coumate (or 667-coumate) is a type of drug called a sulphatase inhibitor. This means it stops an enzyme called sulphatase working properly. Sulphatase is important in the production of oestrogen in post menopausal women.
The theory is that if doctors can reduce the amount of oestrogen in the body, they can stop oestrogen receptor (ER) or progesterone receptor (PR) positive breast cancers growing.
In this trial, the researchers took samples of blood and cancer tissue (a biopsy) from each patient after they had had treatment.
The aims of this trial were to find out
What effect coumate had on the levels of sulphatase and oestrogen in the body
The best dose of coumate to use
What the side effects are
Summary of results
The research team found that coumate was safe, and that it may be a useful treatment for post menopausal women with ER or PR positive breast cancer in the future.
This was a very small trial. It recruited 14 patients who had already had treatment for breast cancer. 5 had a lower dose of coumate, and 9 had a higher dose.
Only 8 patients had all 16 doses of coumate as planned. The other 6 stopped treatment part way through because their cancer had continued to grow.
Of the 14 who took part, the research team were able to analyse the blood and tissue samples of 10. They looked at the results in early 2005.
They found that
The level of sulphatase in the blood and tissue samples was almost 0 in most patients
The levels of hormones were significantly reduced
The cancer stopped growing in 4 patients (researchers call this 'stable disease ')
The side effects were generally mild. The most common side effect was a change in taste, but for most people this only lasted a few hours or so.
The research team concluded that coumate was safe and could be a useful treatment in this group of patients.
We have based this summary on information from the team who ran the trial. The information they sent us has been reviewed by independent specialists (peer reviewed

) and published in a medical journal. The figures we quote above were provided by the trial team. We have not analysed the data ourselves.
How to join a clinical trial
Please note: In order to join a trial you will need to discuss it with your doctor, unless otherwise specified.
Please note - unless we state otherwise in the summary, you need to talk to your doctor about joining a trial.
Supported by
Cancer Research UK (Centre for Drug Development)
Other information
This is Cancer Research UK trial number CRUKD/03/038.
CRUK internal database number:
Please note - unless we state otherwise in the summary, you need to talk to your doctor about joining a trial.
Caroline took part in a clinical trial for breast cancer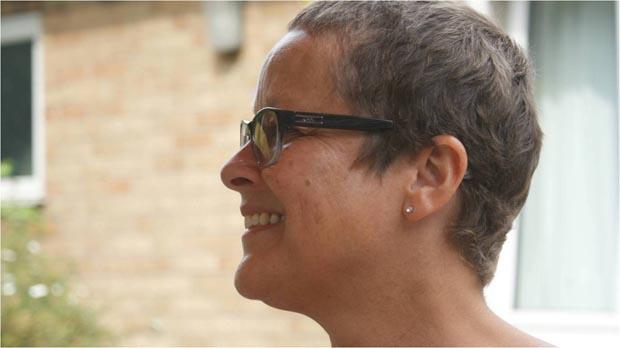 "I had treatment last year and I want to give something back."