Causes of cancer and reducing your risk
4 in 10 UK cancer cases could be prevented.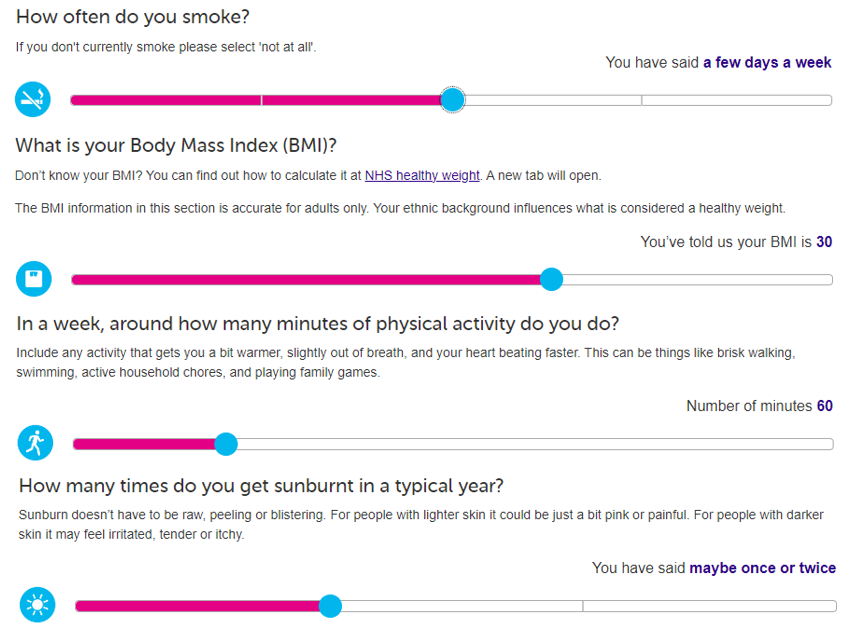 Try our interactive health quiz to find out how to reduce your risk of cancer.
Smoking is the most important preventable cause of cancer in the world.
Overweight and obesity is the second biggest preventable cause of cancer after smoking.
Too much ultraviolet (UV) light from the sun or sunbeds is the main cause of skin cancer.
Eating a healthy balanced diet can play an important role in reducing your risk of cancer.
Around 3,400 cases of cancer in the UK each year could be prevented by keeping active.
You can't catch cancer, but some infections such as HPV can increase your risk.
Although exposure to air pollution can be linked to cancer, for a person in the UK the risk is fairly low.
Some jobs can affect people's risk of cancer, or may have done in the past.
Changes in our hormone levels can affect the risk of cancer.
Hoaxes, myths and unanswered questions about cancer.
Although cancer can occur at any age, it is much more common in older people.