Where information about genes and inherited risk comes from
Coronavirus and cancer
We know it's a worrying time for people with cancer, we have information to help. If you have symptoms of cancer contact your doctor.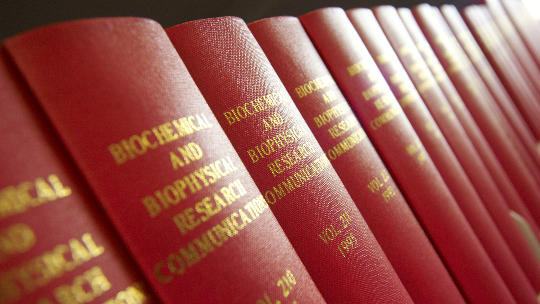 This page tells you about the major sources of information that we use to put together our patient information about inherited cancer genes and genetic testing.
All our information is checked by cancer specialists. The names of our specialist reviewers are at the end of this list.
We also try to find patients to review all our sections. If you have had cancer gene testing because you are thought to be at high risk (and live in the UK) you can help us by becoming a reviewer. Write to us by clicking on contact us.
Cancer Research UK
CancerStats Series
UK Genetic testing network (UKGTN) Website
Has a database of the genetic tests available in the UK.
Genetics home reference website (American)
Information from the National Institute of Health in the USA. Covers the effects of gene changes on human health.
National Office of Statistics
The Health statistics section has information about the latest trends in the health of the UK.
Cancer Biology (3rd edition) 
JB King and MW Robins
Pearson – Prentice Hall, 2006
Principles and practice of oncology (10th edition)
VT De Vita, S Hellman and SA Rosenberg
Lippincott, Williams and Wilkins, 2015
Cancer and its management (6th edition)
Tobias J and Hochhauser D
Blackwell Science, 2010
National Institute for Health and Care Excellence guidelines (NICE)
Familial breast cancer: Classification and care of people at risk of familial breast cancer and management of breast cancer and related risks in people with a family history of breast cancer. Published June 2013.
Colonoscopic surveillance for prevention of colorectal cancer in people with ulcerative colitis, Crohn's disease or adenomas. Published March 2011.
Guidelines for colorectal cancer screening and surveillance in moderate and high risk groups (update from 2002). Stuart R Cairns and others.Developed on behalf of The British Society of Gastroenterology, and the Association of Coloproctology for Great Britain and Ireland. Gut, 2010.
Guidance on gastrointestinal surveillance for hereditary non-polyposis colorectal cancer, familial adenomatous polypolis, juvenile polyposis, and Peutz-Jeghers syndrome. MG Dunlop (British Society for Gastroenterology). Gut,
Volume 51 Supplement 5:V21-7. Oct 2002.
Guidance on large bowel surveillance for people with two first degree relatives with colorectal cancer or one first degree relative diagnosed with colorectal cancer under 45 years. MG Dunlop (British Society for Gastroenterology). Gut,
Volume 51 Supplement 5:V17-20. Oct 2002.
Familial risks for cancer as the basis for evidence-based clinical referral and Counselling.
K Hemminki et al. The Oncologist, Volume 13, pp239-247. March 2008.
Hereditary cancer predisposition syndromes. JE Garber and K Offit. Journal of Clinical Oncology, Volume 10;23 (2) pp 276-92 January 2005.
Genotype-phenotype correlations by ethnicity and mutation location in BRCA mutation carriers. S Bayraktar et al. The Breast Journal, volume 21, number 3, pages 360-367
Screening for pancreatic cancer in familial high risk individuals: A systematic review. L Chau et al. World Journal of Gatroenterology volume 21, number 28, pages 8678-8686 2015 
Management of women with a genetic predisposition to Gynaecological cancers. Royal College of Obstetricians and Gynaecologists 2015
Ms. Tara Clancy (Consultant Genetic Counsellor/Honorary Senior Lecturer) 
Prof. Gareth Evans
Dr Paul Pharoah, PhD, FRCP (Consultant in public health medicine)
Dee McLean – MeDee Art, Medical Illustration