Hear more stories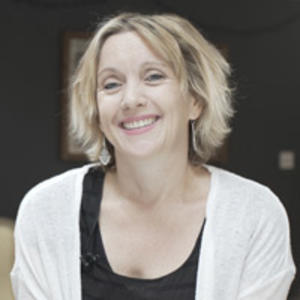 As a single parent to a young child and triplets, being diagnosed was tough for Emma in 2010, when she was just 39.
In the four years that followed her diagnosis, Emma found solace in blogging. An avid writer, she was keen to share her experience and provide strength to other's facing a similar reality.
Things began to look up. "The magical five-year all clear was well within touching distance and I felt great. Actually, scrap that. I felt bloody brilliant. The kids were happy, settled and finally at school."
Then, as before, everything came crashing down with a second diagnosis of breast cancer in 2015. "The shock was immense. I was blindsided". Emma and her family were devastated and her writing sadly came to a halt. "This time, the reality was too painful"
Now, Emma has once again found her voice and started writing again whilst being treated with the drug Herceptin. Thanks to your regular donations, Cancer Research UK was able to fund Professor Julian Downward, who played a vital role in this drug becoming available.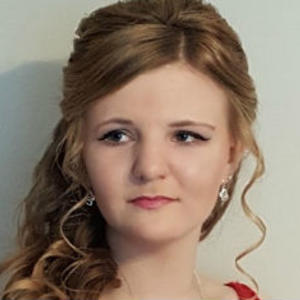 "When Alex was diagnosed with cancer, it turned our lives upside down and inside out".
Alex's dad Gary remembers how much of a shock it was when his two-year-old daughter was diagnosed with a type of blood cancer called acute lymphoblastic leukaemia in 2003.
Alex started three years of treatment - she was not able to do the same activities as other children her age and even had difficulty walking.
The family split duties to ensure life was kept as normal as possible, with mum Angie taking Alex to her hospital visits, while Gary continued his full time job to help pay the bills.
She is still being monitored but, in August 2017, 16-year-old Alex got her GCSE results and got 8 A*s and 2A grades – and started her A-levels in September.
Gary said: "In a way, her experience now seems like a bad dream and we are very proud of the beautiful young lady she has become."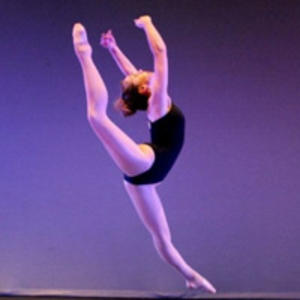 Hannah, 18, has loved to dance since the age of two, and dreams of one day becoming a professional dancer.

In February 2003, shortly before she turned four, she was taken to her doctor complaining of stomach ache and was referred for a CT scan which showed an aggressive tumour in her kidney.

She had four weeks of intensive chemotherapy to reduce the tumour then surgery to remove the kidney, followed by another six months of chemotherapy.

Determined to lead as normal a life as possible, Hannah continued to attended dance classes throughout her treatment whenever she was well enough and she was able to start school too.

Mum Cheryl said: "As parents we were very worried about how the other children would treat her. When she lost her hair, she looked different but her friends were fantastic and treated her the same as everyone else."
Hannah continues to have check-ups, but has just won a place at dance college – she started in September 2017.
How we're funding children's cancer research
In the UK in the early 1970s, just 4 in 10 children with cancer survived for at least five years. Today, that's more than 8 in 10 – more children than ever are surviving cancer thanks to the work of Cancer Research UK.
But every day, around 11 young people in the UK are still diagnosed with cancer. Our doctors, nurses and scientists are working hard to develop better, kinder treatments for children with cancer, to help reduce side effects that can cause problems later in life.
Each year, thanks to research funded by donations like yours, hundreds of children with cancer can look forward to a brighter future.