Hear more stories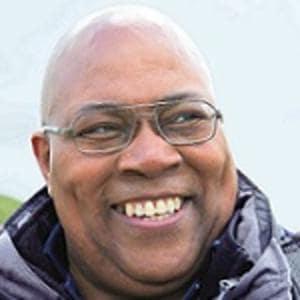 In 2012 Alfred was diagnosed with advanced prostate cancer.
"When I was told I had prostate cancer I was told to think short term rather than long term which completely deflated me, but it was even more difficult breaking the news to my wife and children."
Alfred joined the Cancer Research UK-funded clinical trial, STAMPEDE, as part of his treatment. "It's a trial looking at new combinations of treatment for prostate cancer patients to see which can improve survival."
"Now I'm here 6 years later, and I would never have thought that possible."
This year, thanks to regular supporters like you, people like Alfred are celebrating Christmas with their family.
"Christmas is so important for me and my granddaughter too. I love all my family, but I really didn't think I would get to see her grow up. I am spending more time with her and creating memories.'
"I'd like to say a huge thank you to people who support Cancer Research UK, from the bottom of my heart."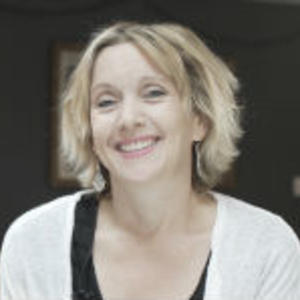 As a single parent to a young child and triplets, being diagnosed was tough for Emma in 2010.
She found solace in blogging and was keen to share her experience and provide strength to others facing a similar reality.
Things began to look up with the five-year all clear within touching distance. "I felt great. Actually, scrap that. I felt bloody brilliant."
Then, as before, everything came crashing down with a second diagnosis of breast cancer in 2015. "The shock was immense. I was blindsided". Emma and her family were devastated and her writing sadly came to a halt. "This time, the reality was too painful".
Now, Emma has once again found her voice and started writing whilst being treated with the drug Herceptin. Thanks to your regular donations, Cancer Research UK-funded researchers, including Professor Julian Downward, played a vital role in the discovery of this drug.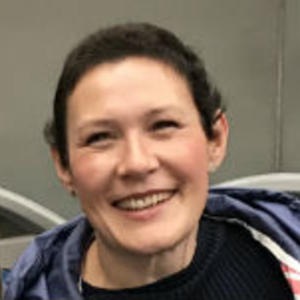 Alim was first diagnosed with testicular cancer in 2001, followed by two further diagnoses in the next 3 years.
As part of his treatment, Alim took a drug called Cisplatin which Cancer Research UK played a vital role in developing.
Thanks to treatments like cisplatin, now 98% of men with testicular cancer will survive their disease for 10 years or more.
"I always wanted to be a father – I knew that. And it was scary when I was diagnosed with cancer. Worrying about whether I would be able to have children was definitely a thought that came to me immediately."
Today, thanks to regular donations like yours, more families like Alim's are still together this Christmas.
"I have so much fun with my kids. They're my kids but they're my friends too – it is the best thing to have this relationship with them as they grow up."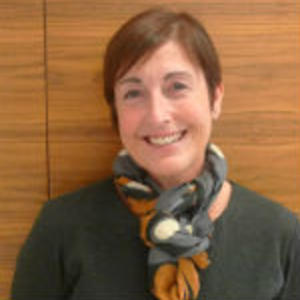 "My children, James and Grace, have been a massive support through my cancer experience. It was because of them that I knew I had to beat cancer. They are my world!"
Alex, mum of two, received the news she had breast cancer after noticing a lump in 2009.
"As a mum being diagnosed with cancer, it's terrifying. You think to yourself "Will I beat it? Will I survive to see my kids graduate, grow up and marry? You find inner strength because you want to survive. You don't want your kids to be without their mum."
"I'm so grateful for my family and friends who helped during my treatment when my bones ached during chemo and I couldn't climb the stairs. And I'm so grateful for the love of my children and them saying 'Your hair will grow back mum, you're still beautiful to us.''"
Because of you, people like Alex don't need to worry about missing out on those special family moments. Thank you.