Shoulder to Shoulder
A campaign for more NHS staff to diagnose and treat cancer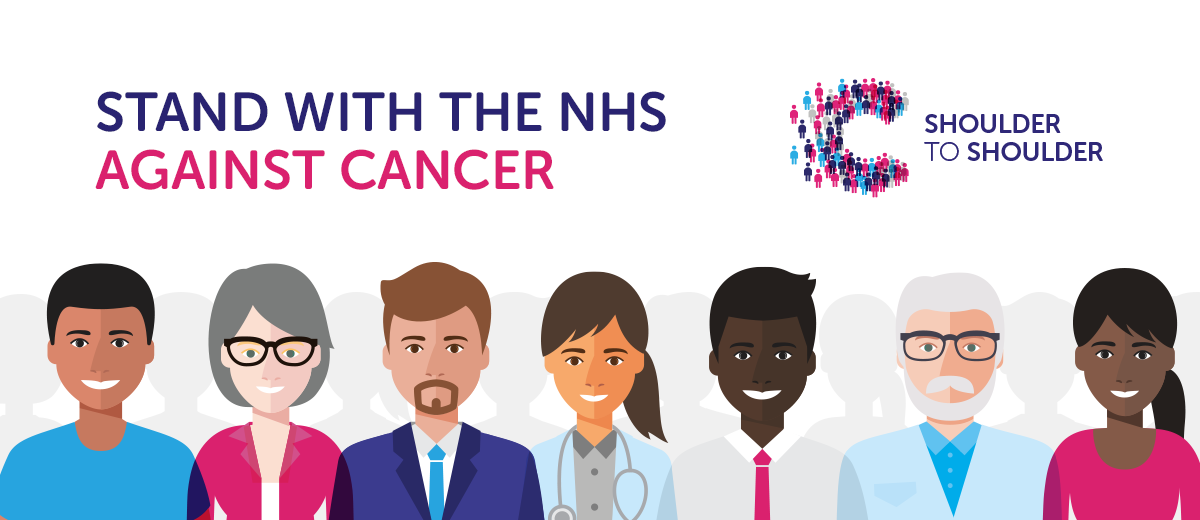 The Prime Minister has announced that the NHS in England will receive an extra £20bn per year by 2023.
Sir Harpal Kumar, Cancer Research UK's chief executive, said: "The Government had the opportunity to invest in our NHS at a level that would ensure its future as a world leading health service. Sadly, whilst this additional investment is very welcome, it falls short of what is likely to be needed to truly transform the way that patients are cared for.
"By 2035 there will be an additional 150,000 cancer patients diagnosed each year. We know that the key to unlocking a better chance of survival for most cancer patients is earlier diagnosis. We need investment to address the growing number of people being diagnosed with cancer, but also to provide better outcomes for those patients. Paramount is the need to recruit and train more NHS staff. Right now, 1 in 10 diagnostic staff posts are unfilled, and we know that we will need thousands more professionals working in these services in the future. 
"This week, in a letter to the Prime Minister signed by more than 120 MPs, we set out the opportunity to improve cancer outcomes to be amongst the best in the world. Whilst we are concerned that the NHS will still struggle within this financial settlement, there is still much to be gained from how we choose to spend this money. It is essential that there is now a clear plan to train and employ more staff – starting now – so that this NHS investment isn't a missed opportunity." 
What is the campaign about?
For 70 years NHS staff have been at the forefront of fighting cancer.
But right now, more than 1 in 10 NHS diagnostic posts are unfilled and thousands more NHS staff will be needed in the future. With more people being diagnosed, demand for staff who deliver treatment is going to increase. We need a NHS workforce which is ready and resourced to face this future.
It's up to all of us to stand shoulder to shoulder with the NHS and ask for more staff to deliver the life-saving cancer tests and treatments people need.
Ask your MP to sign our letter to Theresa May, right now.
More people than ever are surviving their cancer, thanks to the fantastic work of NHS staff turning research breakthroughs into life-saving tests and treatments for patients.
But services are already struggling to keep up with growing demand. Nearly half of all cancer patients are diagnosed at a late stage in England, when chances of successful treatment aren't as good.
The earlier a cancer is diagnosed, the more likely it is to be treated successfully. Right now, 2 in 4 people survive their cancer. Cancer Research UK wants this to be 3 in 4 by 2034.
Will you stand shoulder to shoulder with the NHS against cancer?
Every year more people are being referred for cancer tests. By 2035, it's expected there will be over 500,000 newer cases of cancer every year in the UK.
We must start planning right now for the future of health services across the UK. If not, services that are already stretched will be put under even more pressure.
Right now, you can join us and stand with the NHS. Ask your MP to sign a joint letter to Theresa May asking that future NHS planning and funding prioritises training and employing more NHS staff to diagnose and treat cancer. Your MP is your voice in Parliament, by signing the letter they can help us show that together, the people of the UK stand shoulder to shoulder against cancer. 
Health services vary in each nation – staffing, training and planning is run differently in England, Wales, Scotland and Northern Ireland – but the unifying theme is one of pressure and under-investment.  Though each nation is different, more GPs, radiologists, radiographers, endoscopists, pathologists, oncologists, nurses and surgeons will be needed in all 4 countries to address the current alarming staff shortages, and the growing demand.
The Prime Minister has recently spoken about a long-term plan and additional funding for the NHS. For any investment from the UK Government, a percentage is given to Northern Ireland, Scotland and Wales. How this money is spent is then decided by the Northern Irish Assembly, the Scottish Parliament, and the Welsh Assembly. It doesn't have to be spent on health, or cancer workforce, but we'll be influencing decision-makers in each nation later this year to make sure they are also able to employ and train the staff they need.
This is the first step: if the UK Government prioritises cancer diagnosis and care in its future NHS planning and budgeting, it will be easier to influence politicians in each of the UK nations.
Become an e-campaigner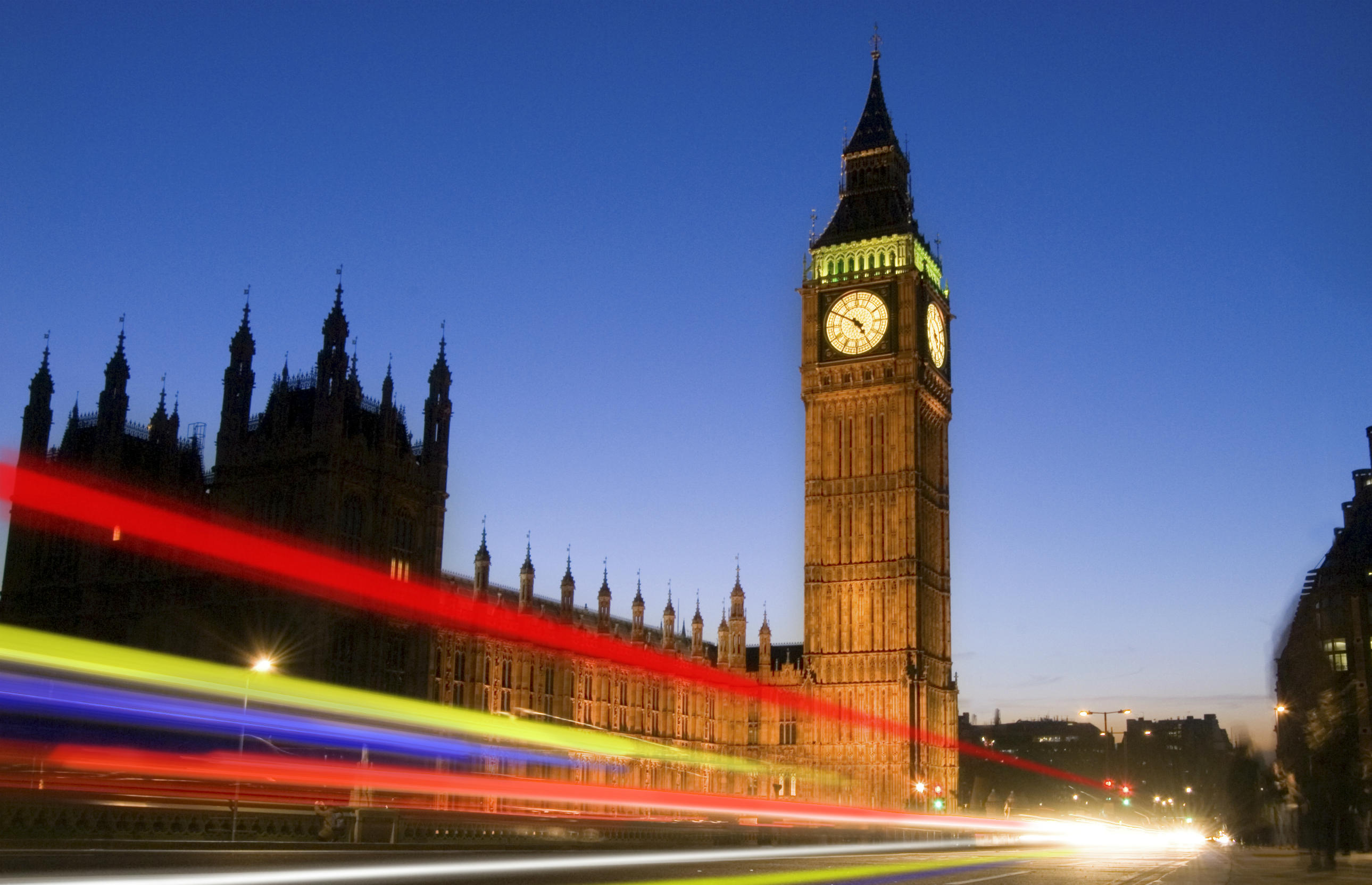 We campaign for change to improve early diagnosis, treatments and help prevent people developing cancer in the first place. Together, we will beat cancer sooner.
Become an Ambassador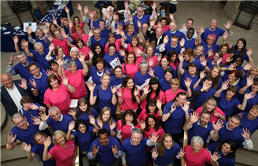 Want to do something a little different to beat cancer? Becoming a volunteer Cancer Campaigns Ambassador today.