Brain and nerve cell tumour patient stories
Help us beat cancer sooner
Our life-saving work relies on the money you give us.
Donate now and together we can save more lives by beating cancer sooner.
Stories from brain and nerve cell tumour patients
Helping more people survive cancer is the aim of everything we do. Read stories from people who have been affected by brain and nerve cell tumours, and how research has made a difference to them.
Patients' stories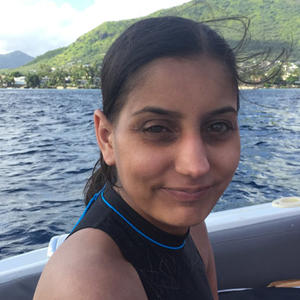 Parminder from Egham in Surrey was diagnosed with a brain tumour in 2011. She was treated with temozolomide, a drug discovered by Cancer Research UK. "I've been feeling great since completing my treatment and have since got married and moved into my own home. I'm so grateful for the work that Cancer Research UK does and the fundraising which makes that work possible."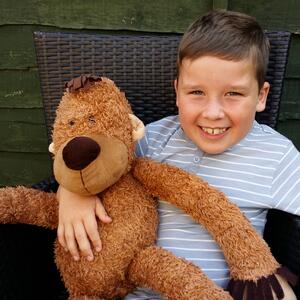 Surgery for a brain tumour
Rhys was four when he was diagnosed with a brain tumour. He had surgery to remove the tumour, and as part of his treatment, took part in a clinical trial funded by Cancer Research UK which aims to increase survival for children and young people with low grade glioma. These brain tumours start in the glial cells, which support nerve cells in the brain. Rhys's mum Keely said "Lots of the children at school ask him about the scar running down the back of his head, but he takes it in his stride." And when his favourite toy monkey Geoff had a hole in his head, Rhys asked his granny to sew it up – but wanted to make sure he had a scar, just like his.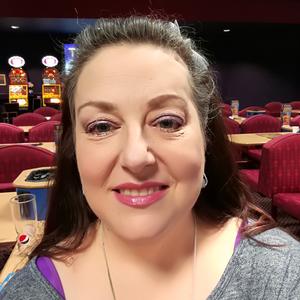 More precise radiotherapy
Samantha from Belvedere in Kent was diagnosed in 2002 with meningioma, a type of benign brain tumour. She had surgery, and was all clear for five years, but then her tumour returned in 2008. By then, a new type of radiotherapy called IMRT was available, which Cancer Research UK trials helped to bring to patients. "Without surgery and IMRT - at best, I would have lost the sight in my left eye, at worst, I would not be here to tell the tale."