The Lung Cancer Centre of Excellence Conference 2017
Speakers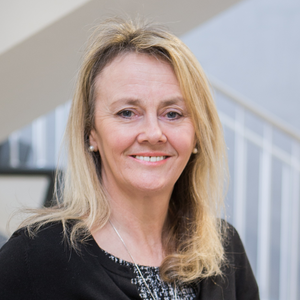 Professor Caroline Dive
Title: Joint Centre Lead for the CRUK Lung Cancer Centre of Excellence
Country: UK
Organisation: Manchester University
Caroline is Deputy Director of the Cancer Research UK Manchester Institute and leads the Clinical and Experimental Pharmacology Group at the Institute. She is Joint Centre Lead for the recently established CRUK Lung Cancer Centre of Excellence at Manchester and UCL, with Professor Charles Swanton at UCL.

Caroline's research has a strong focus on circulating tumour cells (CTCs), particularly in lung cancer; where she has recently developed unique xenotransplantation models using CTCs enriched from small cell lung cancer patients' blood samples, providing a fully tractable system for therapy testing and understanding drug resistance mechanisms.

Caroline is heavily involved with the CRUK-funded TRACERx consortium (led by Prof Charles Swanton), a pioneering study of intratumoural heterogeneity and evolution of non-small cell lung cancer, where she directs the CTC analysis within the consortium.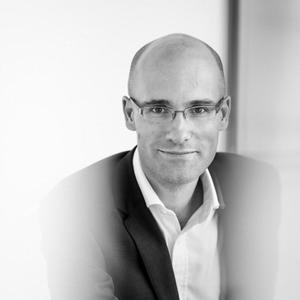 Professor Charles Swanton
Title: Joint Centre Lead for the CRUK Lung Cancer Centre of Excellence
Country: UK
Organisation: UCL Cancer Institute, London
Charles completed his MDPhD in 1999 at the Imperial Cancer Research Fund Laboratories and Cancer Research UK clinician/scientist medical oncology training in 2008. Charles combines his laboratory research at the Francis Crick Institute with clinical duties focussed on biological mechanisms of cancer drug resistance. Charles was made Fellow of the Royal College of Physicians in April 2011 and Chair in Personalised Cancer Medicine and Consultant Thoracic Medical Oncologist at UCL Hospitals in November 2011. Charles is the Chief Investigator of the CRUK TRACERx lung cancer evolution study and was awarded the Royal College of Physicians Goulstonian lecture and Graham Bull Prize for Clinical Sciences in 2013, Fellow of the European Academy of Cancer Sciences in 2013, and Fellow of the Academy of Medical Sciences in 2015. Charles was awarded the Jeremy Jass Prize (2014), Stand up to Cancer Translational Cancer Research Prize (2015), Glaxo Smithkline Biochemical Society Prize in recognition of distinguished research leading to new advances in medical science and the Ellison-Cliffe Medal and Lecture, Royal Society of Medicine (2016). Charles was appointed Napier Professor in Cancer by the Royal Society in 2016.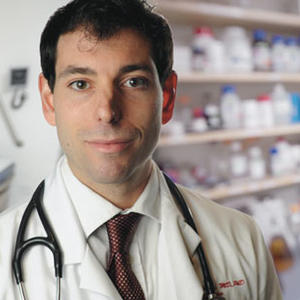 Trever Bivona
Title: Associate Professor
Country: USA
Organisation: Helen Diller Family Comprehensive Cancer Centre
Trever completed his MD and PhD at NYU School of Medicine, before moving to the Brigham and Women's Hospital/Harvard and then Memorial Sloan Kettering Cancer Centre for advanced training. He's now based at the University of California at San Francisco, Helen Diller Family Comprehensive Cancer Centre, where he is an Associate Professor, and has been since 2011.
The goal of his research is to improve precision medicine strategies for lung cancer patients – in particular, to understand mechanisms of resistance to targeted treatments, and to design new strategies to overcome it. His multidisciplinary team is guided by the 'bench-to-bedside' philosophy – combining functional genomics with clinical datasets and pharmacological approaches to reveal key signalling pathways driving drug resistance.
Trever has pioneered the idea of rational upfront combination therapies (polytherapies) that target the driver oncoprotein together with the pathway most likely to drive resistance. This work has provided the scientific rationale for several innovative clinical trials aimed at improving the efficacy of lung cancer treatments for patients. Trever Bivona website
Sponsors
If you are interested in sponsorship and exhibition opportunities, please contact
Sharon Vanloo
CRUK Lung Cancer Centre of Excellence
s.vanloo@ucl.ac.uk
+44 (0)203 796 2940