Oesophageal Cancer Symposium 2017: Conference programme
With worldwide incidence growing at an alarming rate, oesophageal cancer is fast becoming a serious international health problem to which we currently have few solutions. We believe that the only way to tackle the disease is through research – by bringing together scientists from across the research spectrum to shed light on this biologically intriguing disease. Our exciting scientific programme unites world-leaders in the field with experts from allied disciplines, and it is our hope that this unique event will spark new ideas and collaborations which will make a real difference to patients.
In addition to scientific talks, there'll be panel discussions and short 'soap-box' talks. There will also be plenty of opportunities to network during poster sessions, 'meet the expert' breakfasts, and career workshops. There will be prizes for the best posters, so please submit an abstract by 7 April.
Thursday 27 April 2017
08:00 – 08:30 

Registration

08:30

Conference starts

Professor Rebecca Fitzgerald, MRC Cancer Unit, University of Cambridge, UK

08:50 – 10:30

Session 1: Size of the problem and clinical challenges

Chairs: Professor John Reynolds and Mr Richard Hardwick

Speakers:

Professor Hesham El Serag

Dr Nicholas Shaheen

Professor Simon Law 

TOP 10 RESEARCH PRIORITIES

James Britton, University of Manchester, UK

10:30 – 11:10 

Break

11:10 – 13:00 

Session 2: The tumour context

Chair: Professor Sir Nick Wright

Speakers:

Dr Robert Riddell

Dr Andrew Gentles

Dr Matthew Garnet

Professor Gian Paolo Dotto

13:00 – 14:30 

Lunch and poster session

14:35 – 16:25 ​

Session 3: Genomics and beyond

Chairs: Professor Tim Underwood and Dr Nick Clemons

Speakers:

Professor Adam Bass

Dr Nik Waddell

SHORT TALKS

Eleanor Gregson, University of Cambridge, UK

Kit Curtius, Barts Cancer Institute, UK

15:55 – 16:25

Tea and coffee break

16:30 – 18:30 

Session 4: Novel imaging technologies

Chairs: Dr Sarah Bohndiek and Professor Laurence Lovat

Speakers:

Dr Vasilis Ntziachristos

Dr Satoru Nonaka

Dr Rebecca Richards

Professor Vicky Goh

19:00-22:30 

GALA DINNER

Featuring pop-up talks and guest speakers: Roger Herriot and Graham Roberts

A bus will collect all Symposium attendees from Cambridge Institute at 18:30, returning at 22:30 to the Cambridge Institute and Hotel Felix via Cambridge City Centre​.
Friday 28 April 2017
08:00-09:00 

Meet the Expert breakfast

Meeting room 009

09:05

Conference starts

09:05 – 10:50

Session 5: Therapy advances

Chairs: Professor David Beer and Dr Hugo Ford

Speakers:

Professor Paul Workman

Dr Narayanan Gopalakrishna

Professor Micheal Ducreux

SHORT TALK

Jianwen Que, University of Colombia

10:50 – 11:20 
Break

11:20 – 13:15 

Session 6: Signalling pathways Avenues to Explore in Oesophageal Carcinogenesis

Chairs: Professor Andrew Sharrocks and Professor Sheila Krishnadath 

Speakers:

Professor Rick Young

Dr Caroline Hill

Professor Xin Lu

Professor Neil Perkins

13:15 – 14:40 

Lunch and poster session

14:40 – 16:55 

Session 7: Towards early diagnosis

Chairs: Professor Phil Jones and Professor Greg Rubin

Speakers:

Dr Maria Alcolea

Dr Fiona Walter

Professor Peter Sasieni

Dr Trevor Graham

17:30

Conference ends 

Professor Rebecca Fitzgerald, MRC Cancer Unit, University of Cambridge, UK
Gala Dinner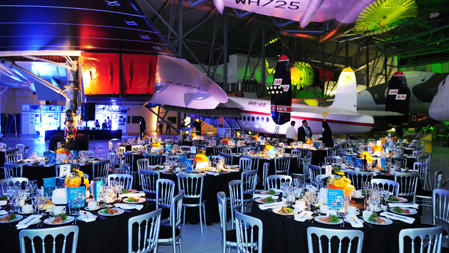 We are delighted to be hosting our gala dinner at the IWM Duxford. This historic airfield and museum of aviation history tells the stories of people who lived and worked at RAF Duxford.
The dinner will be held in the AirSpace exhibition space where you can get up close to some of the most famous aircraft in the world, including the Lancaster, Spitfire, Concorde and Vulcan.
An opportunity to network and meet other delegates and enjoy this unique museum space.
Transport will be provided from the conference venue to dinner venue departing from 6.30pm.
Return transportation via Cambridge city centre will be available from 10.30pm.
Research opportunities in oesophageal cancer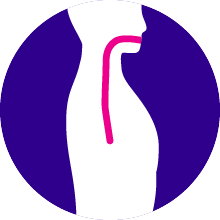 Survival rates for oesophageal cancer have barely moved in decades, which is why we've made it a strategic priority. We have a broad range of funding opportunities for researchers wanting to focus on the disease.