Brain Tumour Conference 2018
Our inaugural Brain Tumour Conference will unite the brightest minds in cancer research to discuss and debate some of the greatest issues in the field. Our multidisciplinary programme combines expertise from across the breadth of brain tumour research, together with insights from allied disciplines, to spark new opportunities for collaborative research.
Although survival rates for most cancers have shown an encouraging upward trend, the fearsome complexity of the brain, and the plethora of different disease subtypes, has left brain tumour survival languishing at the bottom of the table.
Our intention is to provide a stimulating environment where scientists from across the research pipeline can showcase new discoveries, spark new collaborations, and create the synergy needed to accelerate progress for patients.
Tuesday 1 – Thursday 3 May 2018
The Royal Society of Medicine
1 Wimpole Street, Marylebone, London W1G 0LZ
Research opportunities in brain tumours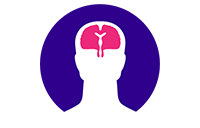 Brain tumour survival remains low, and has changed little in over a generation. That's why we've made brain tumours a strategic priority as one of our four "cancers of unmet need".
We're boosting our investment into brain tumours, and we have a number of opportunities to help you develop your brain tumour research or to apply your skills to these cancers for the first time.